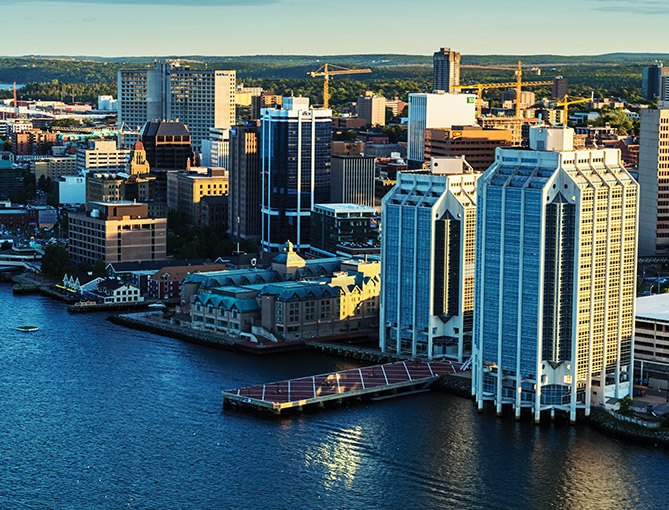 We're located in Halifax, the beautiful capital city Nova Scotia. A coastal city steeped in history and culture, Halifax offers a blend of old-world charm and new-world sophistication. Best of all, Halifax is only a short flight away, with direct flights from London, Paris, Boston, and NYC.
Our travel dentistry services combine a desirable destination with quality dental care. We offer advanced dental implant and cosmetic procedures including prostheses, veneers, fixed dentures and more. And you can enjoy all the natural beauty Nova Scotia has to offer. Not only do we have patients that travel from afar to see us for treatment, but we also have other dentists who come from away to learn from Dr. MacLean. Whoever visits us is sure to leave with a smile!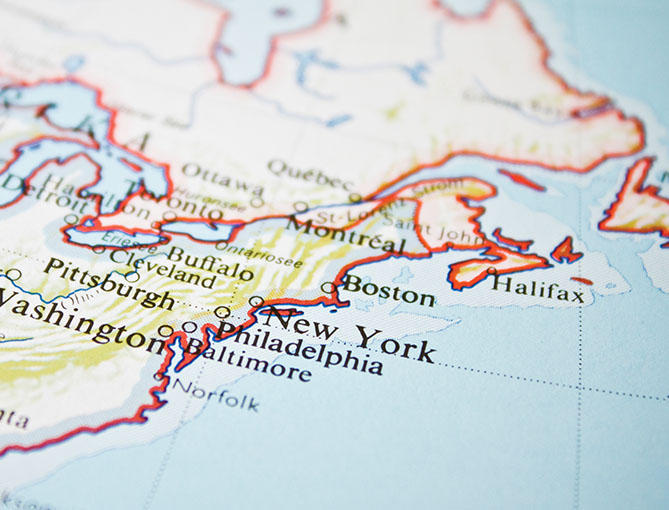 Cost
Take advantage of the Canadian exchange rate to enjoy competitive costing for popular services. We can help you develop a treatment plan that minimizes travel and repeat visits so you can manage the total cost of your care, with no surprises.
Quality
Canadian dental care services are among the best in the world, and our practice is no exception. Dr. MacLean is a leader in dental implants and cosmetic dentistry and his expertise is sought after by dentists around the world.
Location
Our office is conveniently located a half-hour drive from Halifax Stanfield International Airport, and a step away from excellent hotels, award-winning golf courses, luxury shopping and fine dining.
Flexible Treatment Schedule
We'll develop a treatment schedule that minimizes travel and maximizes the use of your time in Halifax.
Concierge Service
Our in-office concierge can book your travel and hotels, recommend local restaurants and attractions, make reservations, and pick you up at the airport when you arrive in Halifax.