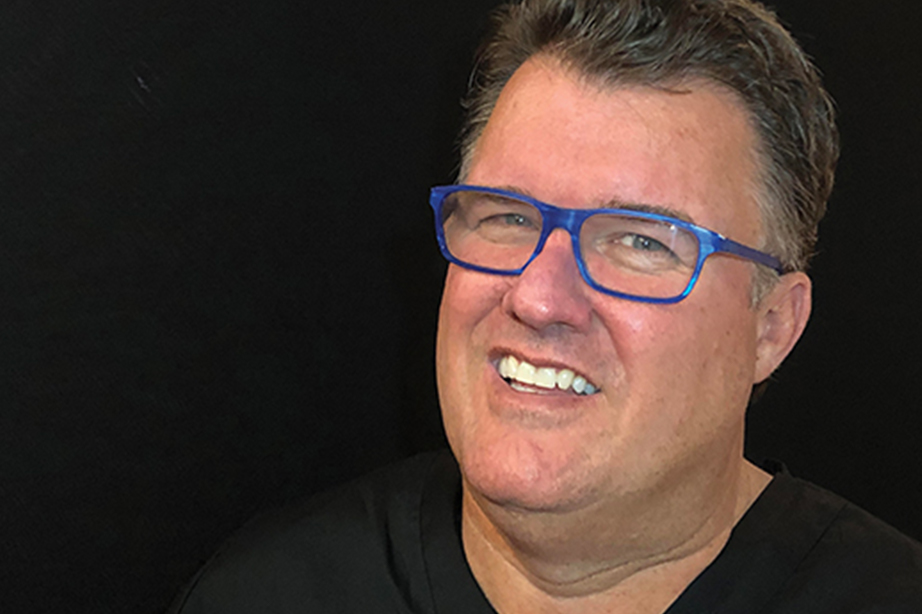 Dr. MacLean was born in Kingston, Ontario and makes his home in Halifax, Nova Scotia.
He attended Acadia University, where he studied for a Bsc. He played for the Acadia Axemen varsity football team and was part of the team when they won the national championship. He has been recognized in the Nova Scotia Sports Hall of Fame for his athletic achievements.
After Acadia, Dr. MacLean went on to the Faculty of Dentistry at Dalhousie University, graduating in 1991 with a DDS. At Dalhousie he received several honours and awards for achievement and leadership, including being named class president, class valedictorian, and winning the International College of Dentists Leadership Award.
Dr. MacLean is the owner of Trimac Dental Centre in Halifax, where he maintains a strong focus on implant and aesthetic dentistry. He also served as a part-time clinical instructor at the Dalhousie University School of Dentistry for 15 years.
Alongside his dental practice, Dr. MacLean is a sought-after speaker and mentor and key opinion leader on dental implants and cosmetic dentistry. He is invited to speak to audiences around the world, and he has trained thousands of dentists on dental implant techniques and concepts. Dr. MacLean has lectured at the mainstage podium in New York, Miami, Las Vegas, Hawaii, Alabama, Montreal, Toronto, Vancouver, and London, England. He has lectured for multiple dental associations including Alaska, Alabama, Ontario, New Brunswick, Nova Scotia, Illinois and has lectured in most of the United States and all the provinces of Canada.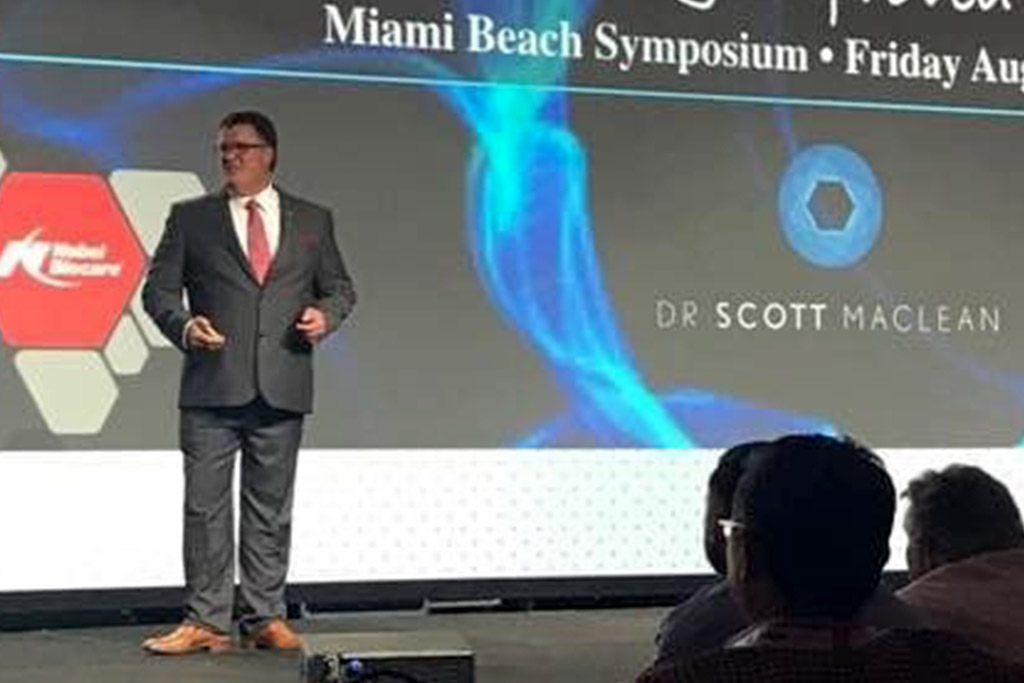 An active member of the dental community, Dr. MacLean is a fellow of the International Congress of Oral Implantology, the Canadian Academy of Restorative Prosthodontics, the Academy of Dentistry International, the Pierre Fauchard Academy, the American College of Dentists, the International College of Dentists, and the Greater New York Academy of Prosthodontics.
He was the 2004 president of the Nova Scotia Dental Association (NSDA), chair of Clinical Practice and Specialist Relations Committees and has sat on the Governing Council. He is a member of the Canadian Dental Association, the Academies of Esthetic Dentistry and General Dentistry, the American Academy of Cosmetic Dentistry, and the Atlantic Implant Study and International Association Orthodontics Study Clubs. He was 2001 president of the Halifax County Dental Society and sits on the NS Dental Technicians Examining Board. He is the founder and director of the Seattle Study Club in Atlantic Canada.
Dr. Scott, as his patients call him, has three children – Alex, Haley, and Emily – and enjoys computers, woodworking, and digital photography. He has coached hockey and soccer and is a golfer – in need of improvement.
Mentoring
Recognizing that younger dentists grew up with the internet, Dr. MacLean has an educational YouTube channel focused on dental implant techniques and concepts. By harnessing the power of the internet, he has become a virtual mentor for millions of dentists around the world. However, his mentorship is not limited to his online presence. Dr. MacLean also works one-on-one with dentists in need of technological guidance.
He enjoys mentoring for new graduates as well as others who want to learn more about digital dentistry. He has had dentists travel from New York, New Jersey, and Montreal to watch and learn various techniques. He also has Hands on programs both online via the Seattle Study Club and in his office. topics covering immediate placement, All on 4, Template Guided surgery, and Dynamic (X-Nav) guided surgery.