We provide implant supported bridge and denture solutions that replace multiple lost teeth or an entire row of teeth to dramatically improve your smile and confidence. These prosthetics are designed to improve your quality of life while helping to prevent further tooth and/or bone loss. They're secure, attractive, comfortable, and restore the function of your teeth. Multiple implant procedures are guided by computer design and surgical placement which helps to position the implant so they are in an ideal position for the patients' dental concerns.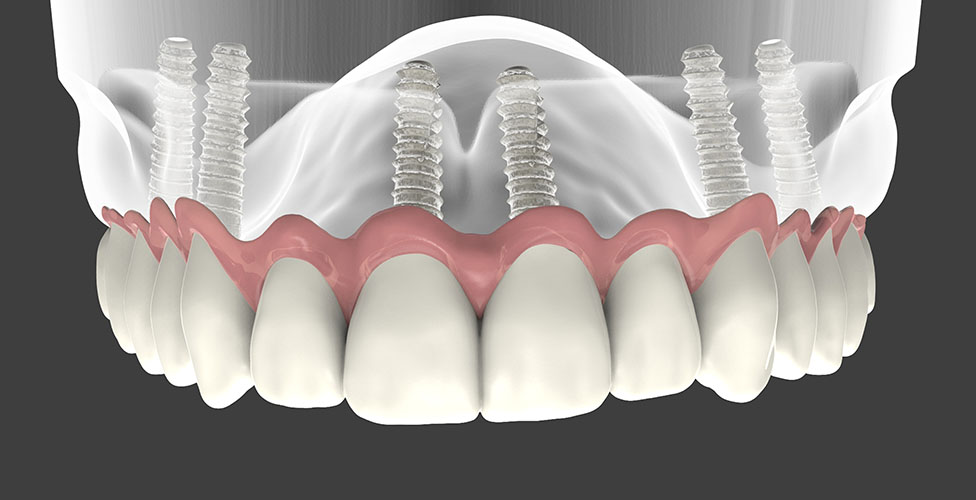 Dr. MacLean uses many implant techniques that take patients' needs into account while providing a high level of function for the implants. He has taught many dentists and teams how to plan and perform these procedures and he has patients who have travelled from Saudi Arabia and China to receive implant supported prosthetics from him.
Dr. MacLean provides implant prosthetics from Nobel Biocare, the world's leader in innovative implant-based dental restorations.
Procedure
All-on-4®
The All-on-4 concept is designed for patients who have lost all their teeth in a row and would like a full fixed replacement. All-on-4 uses four strategically-placed implants to support a bridge and replace your missing teeth. It can be used for patients who have been missing teeth for a long time and have experienced bone loss.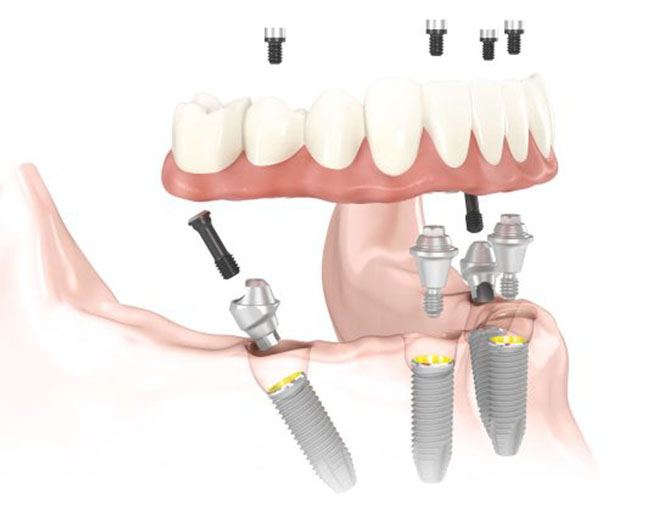 Patients may also be able to be fitted with a temporary bridge, mounted to the All-on-4 implants, on the day of their implant surgery. This means that patients can get a full set of secure, functional teeth right away.
Trefoil Implant Bridge - Lower Immediate 3 Implant Supported Fixed Bridge
Dr. MacLean was the first dentist to place a Trefoil Implant Bridge in Canada. Trefoil is a fast and simple solution to replace missing teeth in the lower jaw with a fixed prosthesis. The Trefoil prosthesis uses three implants for support.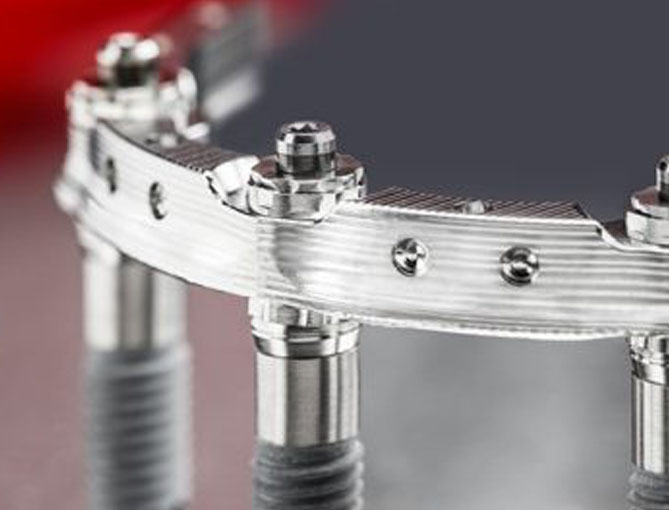 The Trefoil bridge is an option for many patients who have lost their lower teeth. The implant bridge is planned on a 3D software program to ensure that the pre-made bar will fit the patients lower jaw.
Trefoil doesn't require the use of a temporary bridge so patients can receive their restoration shortly after the implant placement surgery. Once in place the prosthesis looks and feels like natural teeth and patients can eat and drink as normal.